Fifty03 Visuals is a department within Rocky Mountain Student Media. We are video production company fully run by CSU students. Our mission is to educate videography students and provide real life, hands on experience. We are a registered non-profit organization.
Our team, from left to right: Riley Ramirez, Videographer/Editor. Sam Derrickson, Videographer/Editor. Max Straub, SVP Director. Phoenix Heavner, SVP Assistant Director. Catey Nelson, Client Relations Manager/Producer.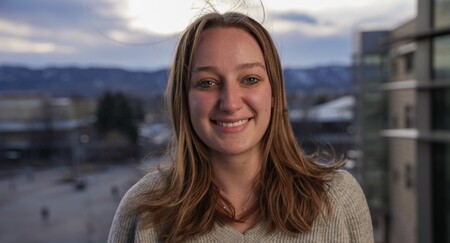 Client Relations Manager
Hi! I am a Journalism and Media Communications major at CSU. I am a Colorado native – I love the outdoors and the Colorado community. Journalism is a huge passion of mine, and I am excited to keep learning about client relations/communications with SVP!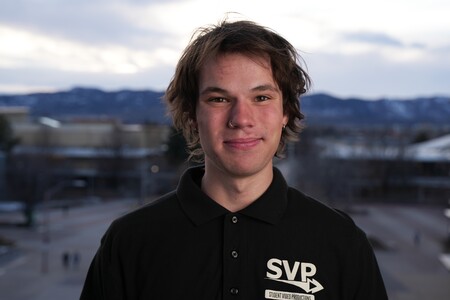 Director 2023-24
Hello, I am a junior studying Journalism and Media Communications at CSU. I enjoy snowboarding, skateboarding, and anything outdoors! Video has always been a large part of my life, and my goal is to eventually make videos that inspire others. For now, I am dedicated to learning as much as I can about video production with Fifty03!